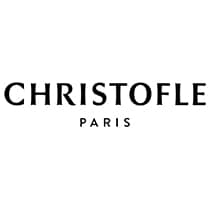 A silversmith since 1830, Christofle has been perpetuating its exceptional know-how by constantly updating its offer, which today spans every aspect of the art of living – the conviviality of dining, exchanges around the bar, a taste for beauty through décor, the pleasure of gifting through jewelry and accessories and, lastly, a sense of celebrating children of all ages.
In addition to its studio's creations, Christofle collaborates with renowned designers and artists to produce ambitious pieces illustrating its vision of the art of sharing. Produced by the Meilleurs Ouvriers de France (Best Craftsmen in France), these pieces – works by artists and designers, historical reprints and reproductions, and custom-made and exceptional commissions – are all crafted in the Christofle workshops in Yainville, Normandy.
Present in 70 countries, the art of sharing by Christofle is available worldwide through its website and online shop www.christofle.com.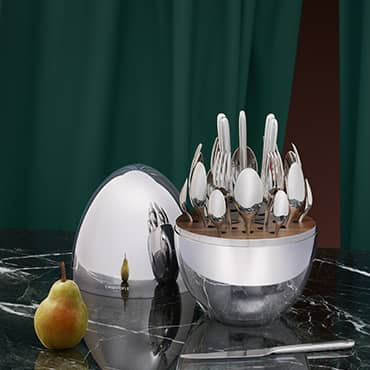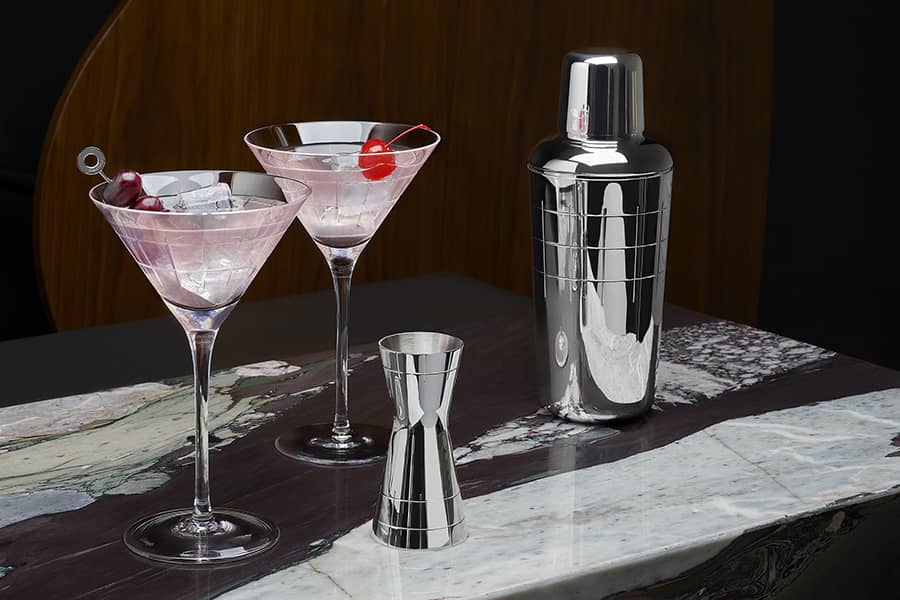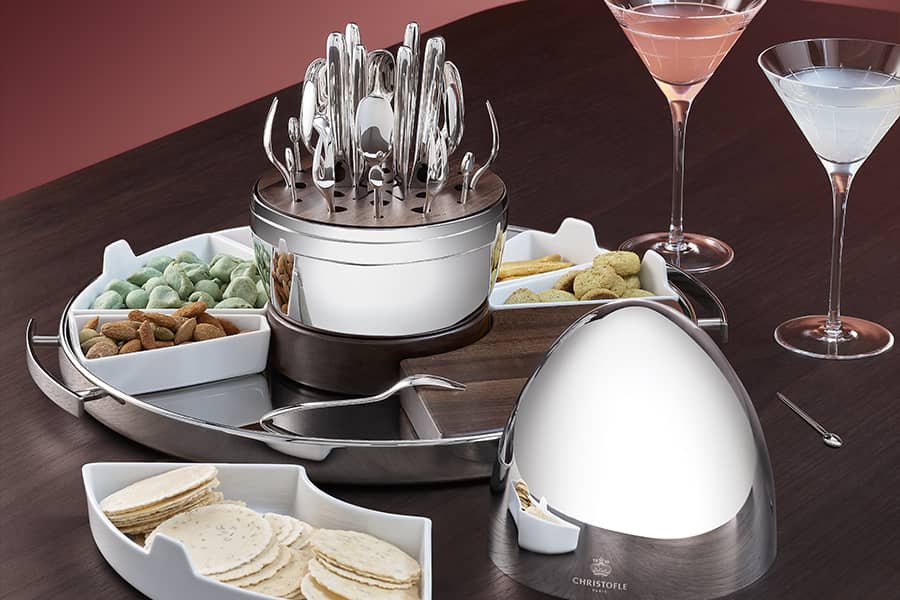 24, rue de la Paix 75002 PARIS

01 42 65 62 43
Ouverture du Lundi au Samedi
De 10h30 à 19h00