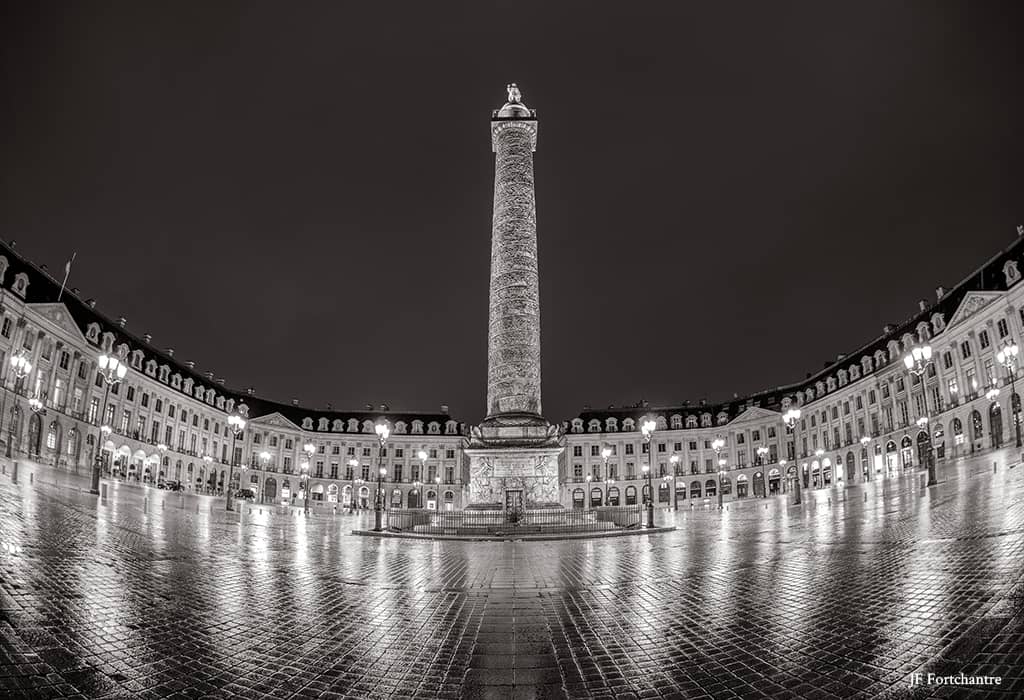 The guardian of the Vendome quarter's "added ingredient of soul"
"There is a Place Vendome style, which you can recognise by the clothes, the jewels, as well as by these admirable façades with their symmetrical and pure columns", said André Maurois.
It's true that the Vendome quarter has always had a unique aura. The luxury which it presents is not that of ostentation and keeping up appearances, but that of creativity and the perfect mastery of skills.
It is this particular style that the Vendome Committee has attempted to preserve and promote since it was founded in 1936. Transcending the various corporate interests , the Vendome Committee brings together the professionals whose choice of this prestigious address reflects their insistence on quality. It encourages dialogue and builds strong synergies between companies of different sizes and profiles as jewellery, fashion, hotels, gastronomy, watchmaking, international finance, and consulting and service companies. It maintains and nourishes the character of excellence which inspires them.
Initiatives to promote the Vendome quarter
Through the events it organises, the Vendome Committee helps draw ever more French and international visitors to the quarter.
This quarter offers a unique concentration of innovation, creation and skills. In its boutiques and workshops, craft traditions are carried on.
A representational role to defend its members' interests and values.
With privileged access to administrative and official channels, the Vendome Committee is in permanent contact with the City's authorities, the Prefecture and the Ministry of Culture.
The Vendome Committee notably plays a role in the promotion of the cultural and artistic heritage, the improvement of infrastructures and the security of the quarter. In this connection a  security commission, composed of security experts from the  member companies, was formed in the spring of 2010.
Moreover the Vendome Committee gives its consultative  opinion on events planning, and photo or film shoots in the quarter.
Bridging the gaps between members
The Vendome Committee groups and brings together nearly a hundred members from Rue Cambon to Rue Saint Roch, from Place de l'Opéra to the Tuileries Gardens, which make up the Vendome quarter. The Vendome Committee enables encounters and develops relations between its members, to help them to be better informed, to share ideas and create synergy so as to optimise their available resources.
Conferences are regularly organised with input from specialised speakers, on transversal topics of concern to the member companies of the Vendome Committee.