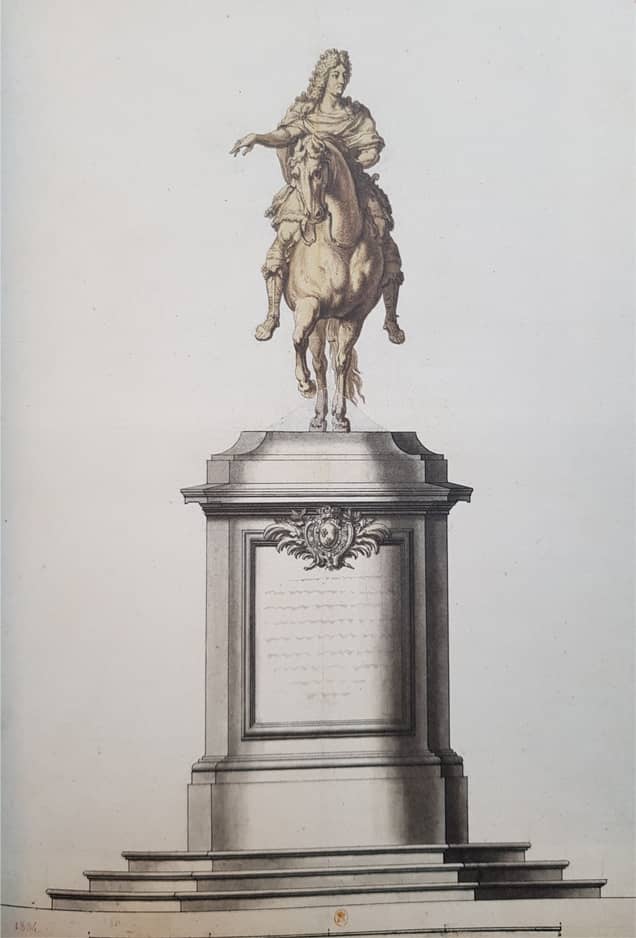 « Here France receives, here France works, here it remains the same, affirming its unity and its permanence (at the mercy of) a long history. »
Paul Claudel in the salons of the Ritz on the subject of Place Vendôme in 1950.
Place Vendôme, rue de la Paix, rue de Castiglione, rue Saint-Honoré and the surrounding area, up to rue de Rivoli, rue Cambon, l'Opéra, rue Saint-Roch: a district whose prestige dates back to the will of King Louis XIV who had wished to make it one of the emblems of the splendor of his reign.
There is a style of Place Vendôme …
Now three hundred years old, the facades erected by Jules Hardouin-Mansart from 1699 are one of the theaters where the history of Paris and of France was written.
Suggested by Louvois, Minister of Finance to King Louis XIV, Place Vendôme is, along with Place des Vosges, Place Dauphine and Place des Victoires, one of the royal squares in the city of Paris. From 1699 to 1792, an equestrian statue of Louis XIV, 7 meters high, occupies the site of the column. The latter is shot down during the Revolution.
In the meantime, the place owes its development to John Law who allowed the subdivision of the place and the arrival of great financiers.